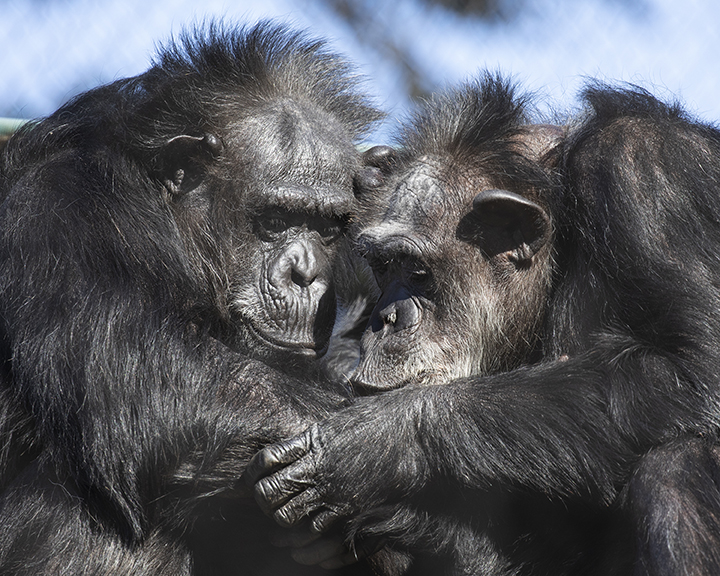 World Chimpanzee Day is July 14, a day to honor humankind's closest living relative. SF Zoo has been an advocate of chimpanzees for generations, through our special ambassadors that have touched the lives of millions of guests over the years. Today, our troop consists of three females and two males that engage and interact with one another, and whose individualities can be witnessed and observed.
It was July 14, 1960 when Dr. Jane Goodall started her study of chimpanzees in what is now Gombe Stream National Park in Tanzania. That makes this day special for chimpanzee advocates and conservationists and a day we work to bring awareness to chimpanzees both in the wild and under human care.
According to the official World Chimpanzee Day web site, this year, they are celebrating fascinating reasons why chimpanzees are special. This includes their unique form of communication using vocalizations, such as a "pant-hoot," a way of saying "hello." Chimps play an important role in their ecosystems as seed dispersers and are known as the "architects of the forest." Use #GiveaPANTHOOT and #WorldChimpanzeeDay to celebrate chimpanzees today!
And be sure to visit our chimps on this day and every day at the Great Ape Passage.