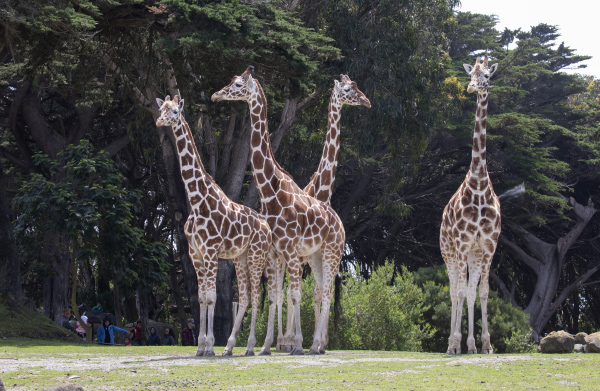 World Giraffe Day is June 21 – the longest day of the year and in celebration of the tallest land animal with the longest neck!
World Giraffe Day brings awareness to the challenges giraffe face in the wild. At the Zoo, we have reticulated giraffe, one of four distinct species. Giraffes face threats from habitat loss and fragmentation due to growing human populations and urban development.
On June 21st, we hope you'll visit the African Savanna to see our beautiful giraffe ambassadors, and be sure to check them out up close at Acacia Plaza and inside the Giraffe Lodge! To learn more about World Giraffe Day and how you can help support giraffe conservation, visit Giraffe Conservation Foundation.