VENUES
Our elegant suites and stylish meeting rooms are set among 100 acres of zoological gardens, home to 260 different species of animals; an inspiring setting to nurture an unforgettable event. Our versatile venue spaces can be set up in a number of styles, ideal for meetings, conferences, presentations, product launches, dinner dances, summer picnics, staff retreats and holiday parties.
To support your organization's Corporate Responsibility Policy, we use sustainable and fair trade produce, locally sourced wherever possible. In addition, all Zoo profits from your event will go towards our conservation projects, helping critically endangered animals and their habitats around the world. By hosting your event at the Zoo, you are helping provide a better world for animals through education and conservation efforts both locally and internationally.
Please note that an "event" is defined as a catered affair with food and beverage supplied by our exclusive in house caterer. Event spaces are not rented without catering.
"We had an awesome time — thanks for all your help! The event was a huge success. "
– Tiffany, Twitch 600 person picnic at Playfield Lawn
BERNARD OSHER GREAT HALL
This large and versatile suite boasts high beam ceilings, smooth slate floors, a working stone fireplace, a built in screen and a private foyer ideal for guest registration, silent auction items, lunch or dinner buffet and more. The Great Hall also comes with a courtyard and the option to book the Education Room as a breakout space.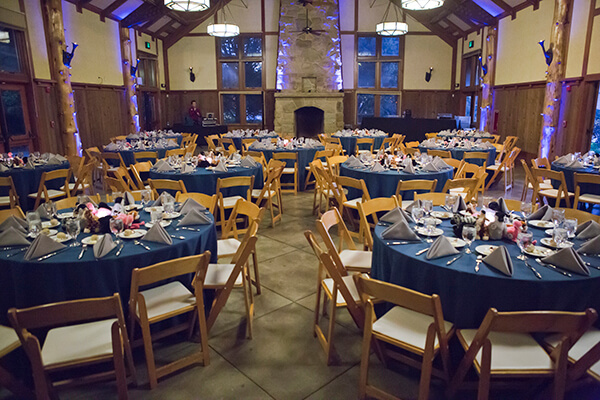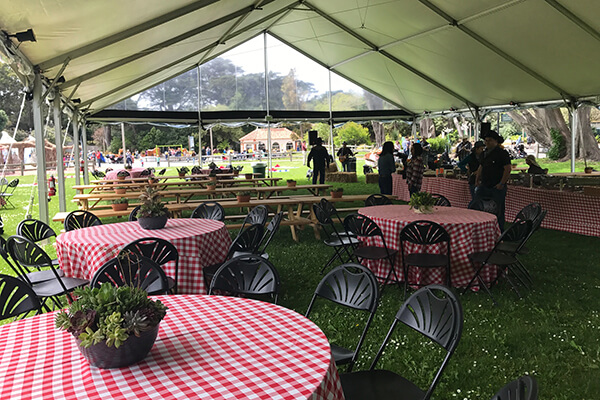 PLAYFIELD LAWN
The Playfield is a beautifully maintained lawn which is overlooked by the Mother's Building, an Italian Renaissance style structure built in the mid 1920's. Surrounded by lush green trees and with a playground close by, this fenced-off lawn is ideal for large picnics, team building, and family style activities.
AFRICAN SAVANNA
The African Savanna, one of our most elaborate developments, features zebra, kudu and ostrich roaming together in a three acre habitat that surrounds a decked event space. Whether rings are being exchanged or delegates are there to network, no space in the Bay Area can match its unique atmosphere as a reception space.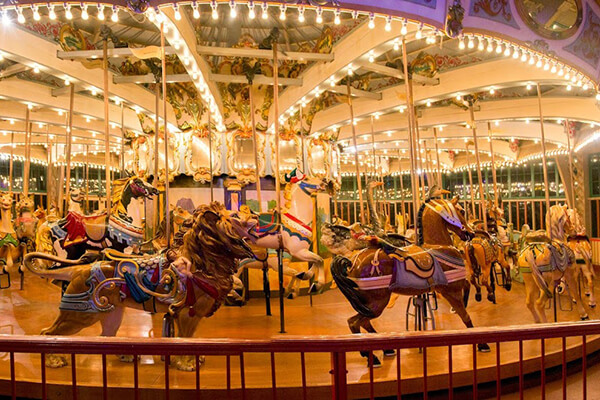 DENTZEL CAROUSEL
Built in 1921 by William H. Dentzel, this rare menagerie carousel is one of only 14 in the world! It has been entertaining Zoo visitors since 1925 and since it's restoration in 2006, has proven very popular with evening event guests wishing to get a taste of San Francisco history while also enjoying good food, fine drinks and of course, a fun ride or two!
PATAS LAWN
For picnics of up to 250 guests, we offer our beautifully maintained Patas Lawn. Named after the nearby Patas Monkey enclosure, this centrally located lawn also has quick and easy routes to Lions, Rhino, Hippo, Penguins and Lemurs. Like Playfield, this lawn is ideal for barbeques, team building, and family style activities.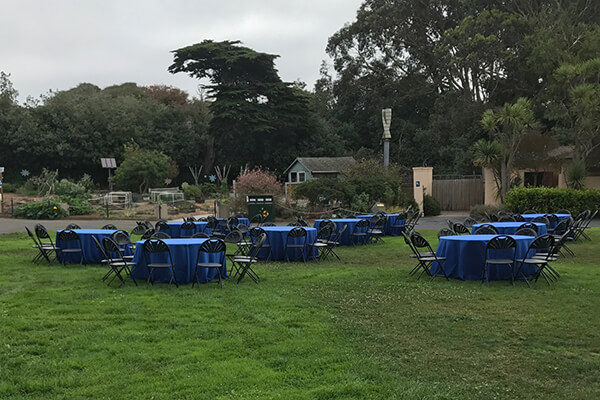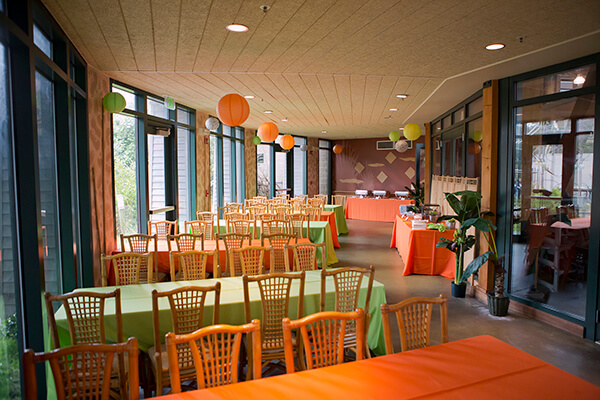 LEMUR ROOM
The Lemur Room is located in the heart of the Zoo and from a private viewing point, guests can be inspired as nearby chimpanzees play in their homely habitat. This space comes with 8ft tables, chairs and a specific set up can be requested.
WILDLIFE THEATER
This majestic theater is tucked among the towering cypress trees. It's nature and outdoor charm create a secluded location for your ceremony or presentation. Conveniently located near the historic Dentzel Carousel, it's the perfect venue for your guests to stroll towards a cocktail hour at the Carousel following the ceremony.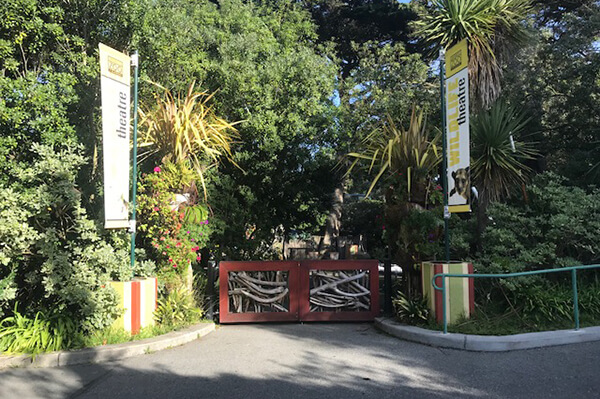 EVENT INQUIRY FORM
To inquire about how San Francisco Zoo Events & Hospitality can make your next dream event a reality, please call us at (415) 753-7055, or submit an Event Inquiry Form.