WEDDINGS
San Francisco Zoo is a romantic alternative to the traditional wedding venue and provides a magical backdrop for your special day. Ceremonies look out over exotic animals, cocktail hours are held in unique exhibits and elegant suites are ideal for a memorable reception.
Planning a wedding is no easy task and our events team can be involved as much or as little as you like. Our flexible chefs look forward to talking menus, our catering manager to fine tuning logistics and our Zoo keepers look forward to giving your valued guests an unforgettable experience with an Animal Encounter.
We also aim to be as helpful as possible by providing a 'one stop shop' for all your wedding needs. We support our local community by using local vendors not just for food produce, but for wedding cakes, photography, DJ needs, lighting and much more.
"When we initially began our search for wedding venues, the thought of having it at the zoo never crossed our minds. Judy and I took one stroll through the zoo and said to each other "this is it!" Having our . . . . "
– Judy and Ken 9/23/17
"What was unique versus other weddings was that the dining hall felt very cozy, intimate and elegant despite being inside the zoo. It did not require any decorating as the rustic feel . . . ."
– Rod and Jen 9/3/17
WEDDING PACKAGES
Customize and style your big day at the San Francisco Zoo. Choose your venue, menu and enhancements to celebrate the next chapter of your lives!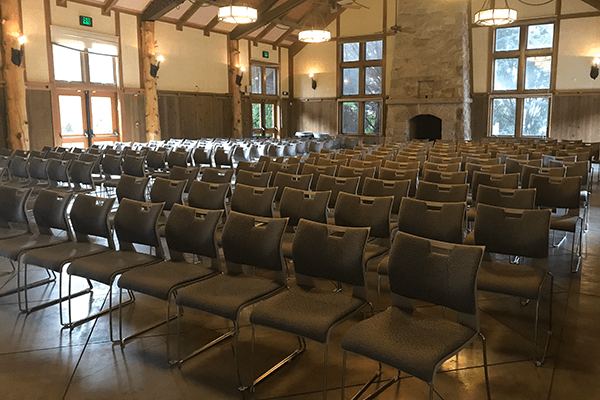 EVENT INQUIRY FORM
To inquire about how San Francisco Zoo Events & Hospitality can make your next dream event a reality, please call us at (415) 753-7055, or submit an Event Inquiry Form.