Experience the Best of San Francisco at San Francisco Zoo & Gardens
Welcome to San Francisco Zoo & Gardens, a premier family destination in the heart of San Francisco. Our Zoo offers a wide range of attractions and activities for visitors of all ages. With a focus on education and conservation, we provide an engaging and memorable experience.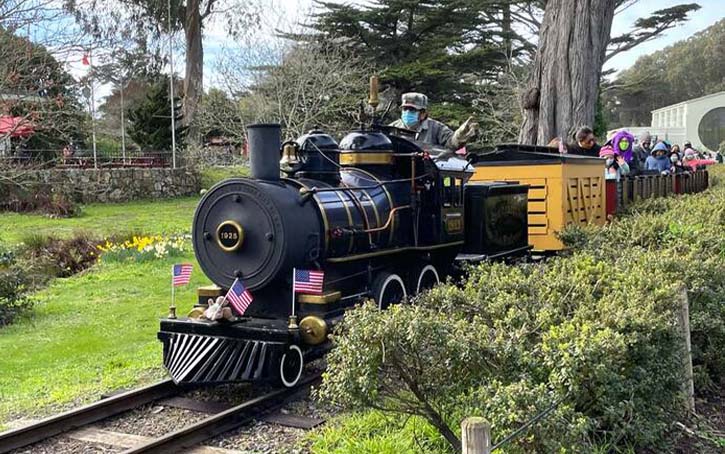 Purchase Tickets with Ease
To ensure a seamless experience for our visitors, we offer convenient online ticket purchasing. Say goodbye to long queues and hello to hassle-free fun. Simply purchase your tickets in advance, and you'll be ready to spend a great day at San Francisco Zoo.
Benefits of Visiting San Francisco Zoo:
Fun Activities for Kids: Let your little ones' imaginations run wild as they explore our playgrounds and interact with some of our animal ambassadors. From climbing structures to connecting with animals, there's no shortage of fun and excitement for the young ones.
Educational Experiences: Every corner of the zoo is a learning experience, whether it is seeing a colony of penguins swimming together, or grizzly bears foraging for food, even seeing lemurs bask in the sun! Kids can relate, ask questions and take what they've learned to the next level – finding out more! Talk to knowledgeable docents or interpretive ambassadors available daily to answer your questions!
Gardens and Plant Life: SF Zoo is known for its array of botanical gardens, from succulents, to native and local species to conservation gardens, each thriving in our coastal climate. Many of the plants in our habitats reflect the native area the animals come from, some even very rare plant species and more. We invite you to take time to smell the fragrant flowers and enjoy the tranquil environments found throughout the Zoo.
At Your Service! SF Zoo offers one of the safest playgrounds in the City, several dining locations, plenty of park benches, and many amenities, all in a sustainable way. To ensure your comfort and enjoyment throughout your visit, please visit our Visit the Zoo page to learn more.
Proximity to the Beach: As one of the few zoological parks located by a large body of water, you may want to visit nearby Ocean Beach, allowing you to combine the best of both worlds – nature and seaside fun!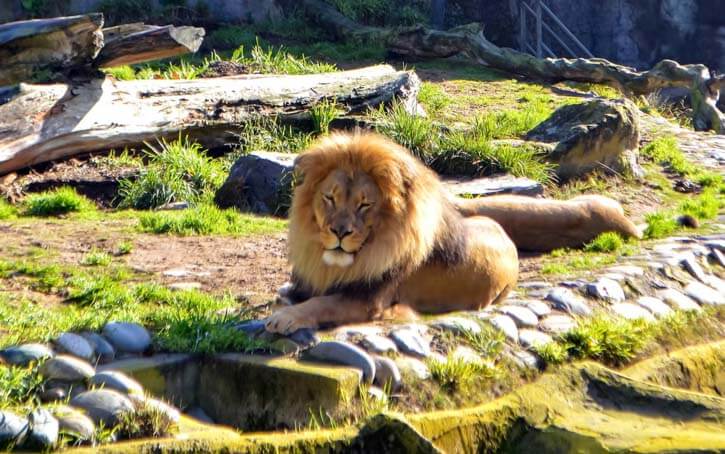 At San Francisco Zoo & Gardens, we strive to provide an exceptional and safe experience for all our visitors. As an accredited member of the Association of Zoos and Aquariums, we maintain the highest standards of animal care and wellness. For you, our guests, we are committed to creating lasting memories and inspiring a love for wildlife and a commitment to conservation.
Testimonials:
Sara McCanna: "I had a great time at San Francisco Zoo! The layout was well-designed, and the cleanliness and beauty of the landscape added to the overall experience. The zoo staff were friendly and helpful, and the free-roaming peacocks were a highlight. I highly recommend a visit to this incredible zoo!"
Jay Jay: "My family and I had a fantastic day at San Francisco Zoo. Purchasing tickets in advance was convenient, and there was ample parking. The food options were delicious, and the animals were captivating. The proximity to the beach was an added bonus. I highly recommend supporting this important zoo."
Visit San Francisco Zoo & Gardens today and enjoy a professional and enriching experience.