Teacher Resources
Whether you need to prepare your students for a Zoo field trip or need an activity for your homeschooler, we have you covered. Designed to enhance lessons in biology, zoology, and ecology, these resources will help connect your learners to wildlife.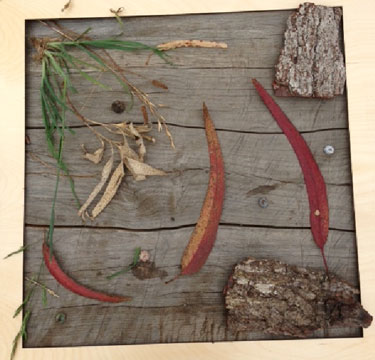 Educator Guides
Connect your learners to popular classroom topics like food webs, habitats, and more through these Exhibit Exploration guides.
The Exhibit Exploration Overview is a great place to start. Exhibits are paired with multiple life science topics so that each stop on your Zoo visit can reinforce your lesson. Once you have familiarized yourself with the topic icons, you'll be ready to use the Exhibit Exploration guides.
Exhibit Exploration Guides offer suggestions on how to interpret various life science topics while viewing the exhibit. Find out how you can talk about habitats, adaptations, and animal behavior while enjoying the sights and sounds of our boisterous lemurs at the Lipman Lemur Forest, our graceful grazers at the African Savanna, and more.
Zoo Vocabulary offers a handy list of terms to support science and environmental literacy. Supplemental Sources provides suggestions for books and websites we love. Zoo Field Trip FAQs will help you prepare for a visit—from how to reserve a field trip date to where to eat lunch.
Activities
These fun, science-based activities will help support your wildlife lessons. Use them as pre-visit excitement-builders, post-visit reminders, fun assessment tools, or as rainy-day fun with your family.
Activities are grouped by grade level, but can be used however you like. Everyone can join in the fun of Zoo Bingo.
Kindergarten: Featuring fun Lesson Plans, Zoo Bingo, My Zoo Notes, and Zoo Syllables
Grades 1 and 2: Featuring engaging worksheets like Group the Vertebrates, Scavenger Hunt, Animals of Africa, and handy Student Explorer Logs
Grade 3: Featuring unique activities like Thumbs Up!, Wonder of Webs, Animath, and Insect Zoo Word Search
Grades 4 and 5: Featuring an Ethology Activity Packet, Animath, and more
Wild About Art & Science
Use these lessons to enhance student learning in science and provide an outlet for artistic creativity. Each lesson is designed to meet Next Generation Science Standards (NGSS) and provide grade-appropriate lessons and activities that focus on California biodiversity. Each grade focuses on a different animal lesson and is encouraged to create artwork inspired by the animal they studied. The same lessons will be used each year so teachers can plan ahead and work the activities into their lesson plans.
Have a Question? E-mail [email protected] or call (415) 753-8135.
Kindergarten (Desert Tortoise):
Grade 1 (Barn Owl):
Grade 2 (Pollinators):
Grade 3 (Tiger Salamander):
Grade 4 (SF Garter Snake):
Grade 5 (Sea Lion):
Playground Learning Guides
At the San Francisco Zoo we believe in the power of play, and at our one-of-a-kind Friend Family Playground, there are opportunities to learn around every branch, iceberg, and stream.
Have a Question about Teacher Resources?
e-mail [email protected] or call (415) 753-7073