Animal Wellness
Animal Wellness is optimal animal welfare. Learn more about what the Zoo is doing to ensure our animals are thriving.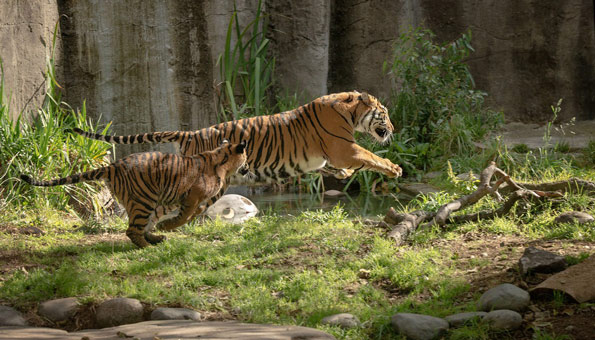 Wellness at San Francisco Zoo is an integrative initiative that combines study and application. At our Wellness and Conservation Center we use state of the art techniques to develop and implement practices that ensure our animals are thriving. We understand that our animals and visitors together are a significant conservation resource. We study how the connection between visitors and animals drives socially responsible actions. We teach and share our knowledge.
One project the Wellness Team is working on is to build a high-tech food enrichment device for our male black rhinos.