Guardian Program
Zoo Guardians are an esteemed group of supporters who contribute a minimum of $1,000 annually to the San Francisco Zoological Society. They provide core support that enables the Zoo to offer the highest quality animal care, leadership in conservation, unique educational opportunities and a safe family-friendly destination.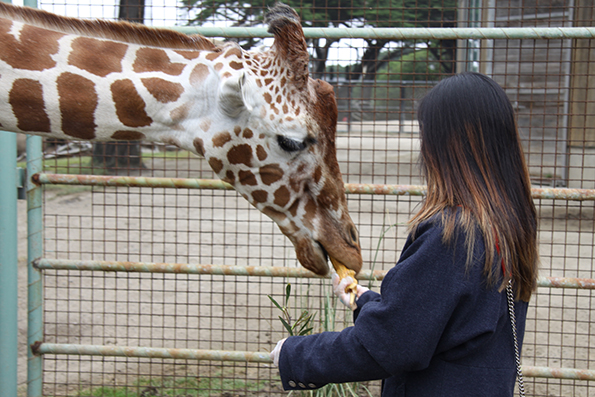 The generosity of Guardian Members enables the Zoo to pursue innovative animal care and education programs and to expand its conservation and wellness efforts. Guardian donors are central to the Zoo's success in fulfilling its mission to connect people with wildlife, inspire caring for nature and advance conservation action. San Francisco Zoo & Gardens recognizes the generosity of Guardian donors in Zoo publications and communications as well as on the donor board in Entry Village.
The Guardian Program's four levels are listed below. Guardians enjoy unique benefits at each of these levels including VIP admission cards, free parking, special event invitations, exclusive exhibit previews, and behind-the-scenes access. If you are interested in learning more about the Guardian Program, please call Tim Wu, VP of Philanthropy, at (415) 213-8125 ext. 6 or email at [email protected] or Deb Howe, Development Events Manager at (415) 753-7173 ext. 3 or email [email protected].
Keeper Level $1,000 – $2,499
Benefits include:
VIP cards for three adults and children under 18 that provide free admission, parking, and Zoo rides for one year
One-time use tickets for admission, rides, and parking for Guardian guests
Invitations to special Guardian events, which can include behind-the-scenes exhibit tours
Exclusive previews of new animal habitats and attractions before they open to the public
Discounts at all gift shops, cafes, and snack carts throughout the Zoo
Listing on the Zoo's Donor Recognition Board and donor recognition publications
An annual reception with the Zoo Executive Director, offering up-to-date information about the "State of the Zoo" and future plans
Curator Level $2,500 – $4,999
Benefits include all of the above, plus
One additional VIP card that gives full Guardian privileges to your friends and family when they visit the Zoo
Invitations to exclusive Wellness Center lectures and presentations
Director Level $5,000 – $9,999
Benefits include all of the above, plus:
An up-close encounter with a Zoo animal when you host a private event at the Zoo
A private, customized behind-the-scenes tour with Zoo curatorial staff
Chairman Level $10,000+
Benefits include all of the above, plus:
A custom-designed auction package created by Zoo staff to benefit the charity event or school fundraiser of your choice
Private tour of the veterinary hospital
Exclusive Chairman level event with the Executive Director