Sculpture Learning Plaza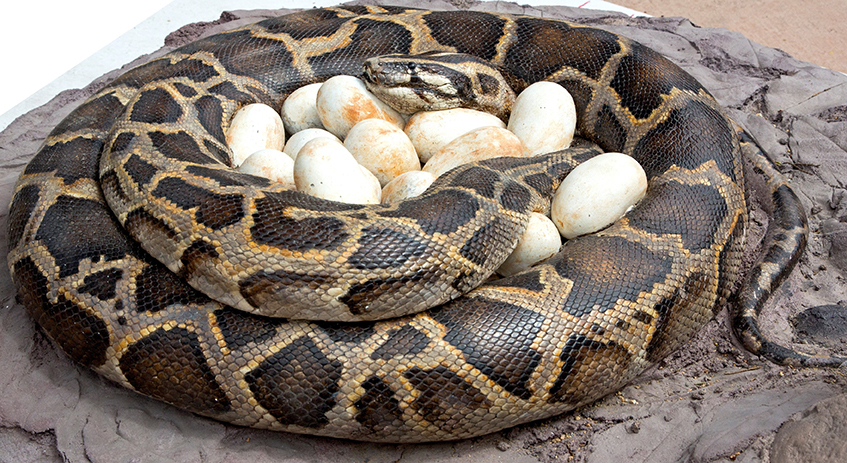 The San Francisco Zoo's Sculpture Learning Plaza is an exciting and innovative addition that will inspire awe and wonder in all who stop to visit. Nearly 100 sculptures and reliefs illustrate the amazing array of adaptations from some of the world's most unique species. Come discover and explore the ecological threads that connect all living things throughout our planet Earth!
Microscopic species, such as an amoeba, are enlarged to show detail, while other sculptures, like the saltwater crocodile, are life size to exhibit their impressive stature.
The Sculpture Learning Plaza was designed by Scientific Art Studio and is accessible to all visitors. It is intended to be explored through touch, with a variety of construction materials providing realistic textures. Braille has been included to enhance the exhibit for our visually impaired visitors. Walk-around cards are available in English, Spanish and Chinese to help identify each sculpture by species.
Click the links below for printable species maps, activities and resources perfect for families, individuals, and school groups.
Species Map – English
Species Map – Spanish / Mapa de Especies de la Sculpture Learning Plaza
Species Map – Chinese / 動物雕塑教育廣场
Species Information Sheets, grouped by Sculpture Learning Plaza Zone:
Water, including "water" translations
Invertebrates
Fish and Amphibians
Reptiles and Birds
Mammals
Resources and Activities:
Family Activity Guides
Bingo Cards (includes Answer Key)
World Oceans Day Scavenger Hunt