Adopt-a-Scorpion
The Asian forest scorpion gets its common name from its preferred habitat, residing primarily underneath logs and rocks in the Southeast Asian rainforests.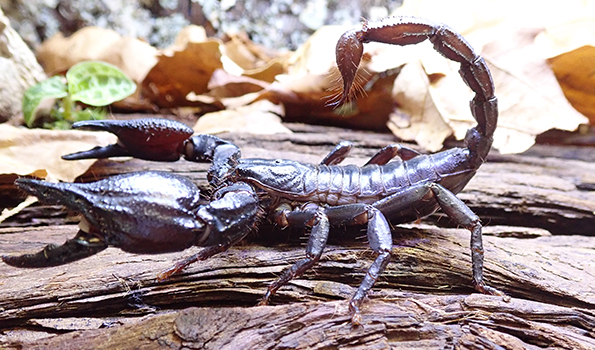 Adopt-an-Animal: Asian Forest Scorpion
The Asian forest scorpion is can be found in humid tropical rainforests in Southeast Asia. They are an aggressive, nocturnal, active scorpion that is usually darkly colored with lobster-like pincers. When a suitable victim wanders by, the scorpion grabs the doomed creature with its pincers and stings the prey. They, along with 50 species of invertebrates, are living in the Insect Zoo at the San Francisco Zoo.
Your Adopt-an-Animal donation will be used to support these formidable invertebrates and further the San Francisco Zoological Society's mission to connect people to wildlife, inspire caring for nature and advance conservation action. An adoption of an Asian forest scorpion makes a great gift for friends, coworkers, family or for yourself!
All sales are final.