Adopt-a-Snow Leopard
The snow leopard is the only exclusively alpine cat in the world. This rare nocturnal animal is seldom seen, and was photographed in the wild for the first time in 1971.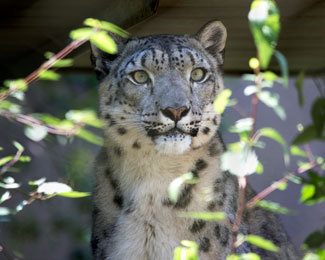 Adopt-an-Animal: Snow Leopard
Snow leopards are classified as endangered, and it is estimated that there are only 4,500 – 7,000 left in the wild, and far fewer in zoos around the world. But because they are so elusive and blend so well into their environment, it is difficult to determine their exact number. Humans are their only enemy. Snow leopards are killed for their fur and for bones which are used in Asian medicines. The Zoo has had a very successful breeding history of snow leopards, producing 42 snow leopards since 1958.
Your Adopt-an-Animal donation will be used to support these elusive cats and further the San Francisco Zoological Society's mission to connect people to wildlife, inspire caring for nature, and advance conservation action. An adoption of a snow leopard makes a great gift for friends, coworkers, family or for yourself!  
All sales are final.