Lipman Family Madagascar Center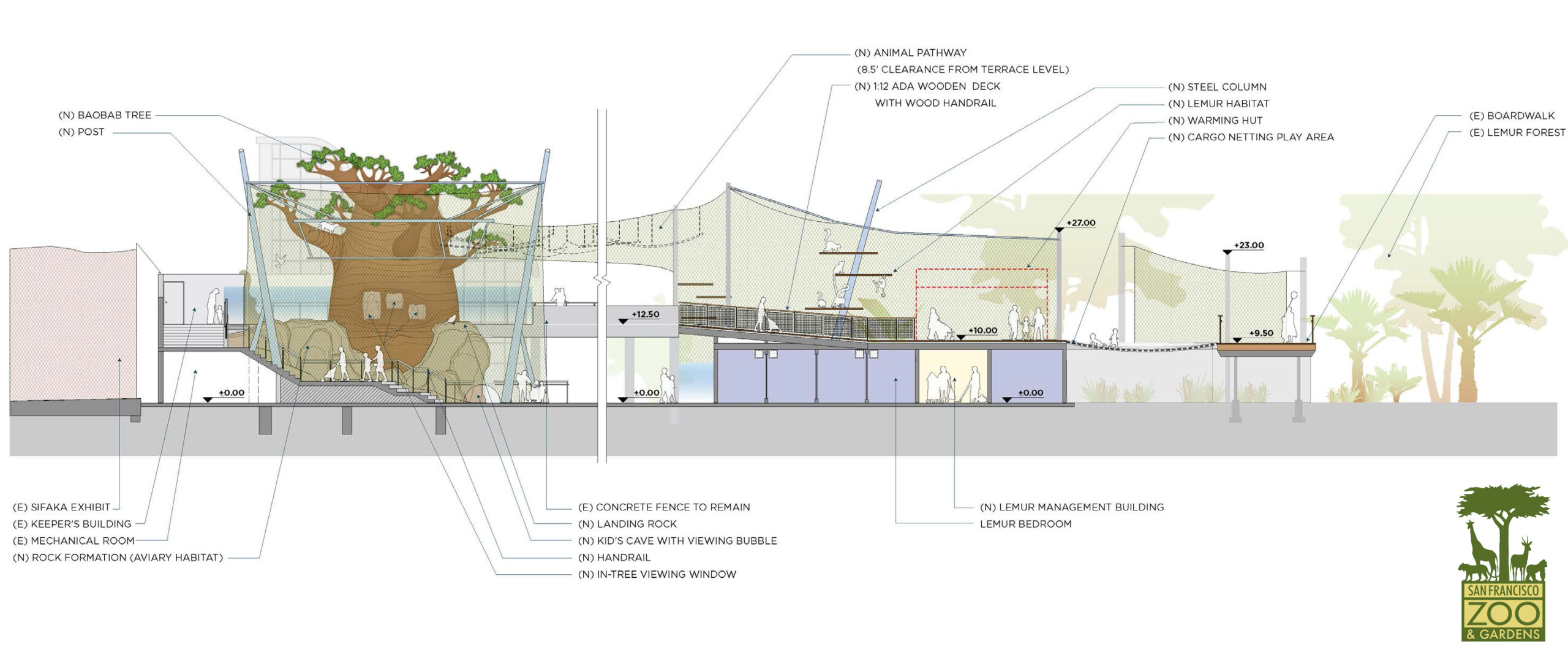 San Francisco Zoo & Gardens is embarking on one of the most significant exhibit expansions in recent years, the new Lipman Family Madagascar Center. This transformative, integrated habitat and center will be devoted to the flora and fauna of Madagascar, one of the world's most critical biodiversity hotspots.
As home to many endangered and unique species, Madagascar is an island in crisis, as habitat destruction threatens the survival of its wildlife and plants (80% of which occur nowhere else in the world). The Zoo's goal is to increase awareness of the fragility of the future of Madagascar's wildlife while celebrating its rich diversity of species. 
The new Madagascar Center will feature iconic species of mammals, birds, reptiles, amphibians, and invertebrates in forest settings, aviaries, and indoor environments, with multi-level views and elevated pathways. Malagasy plant and tree species will also figure prominently, with a 40-foot version of Madagascar's majestic baobab tree installed as part of the immersive experience.