Explore Wildlife at San Francisco Zoo & Gardens: Get Your Tickets Today!
A Captivating Wildlife Experience
Join us at SF Zoo to see your favorite animals and more! Here you'll discover a rich diversity of wildlife from North America and around the globe. SF Zoo offers an unforgettable experience for visitors of all ages.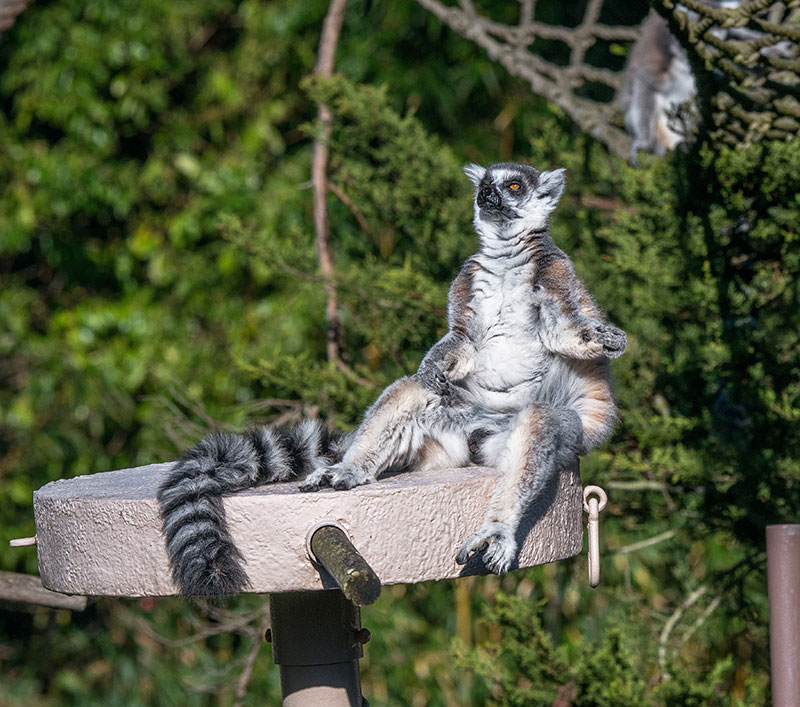 Unforgettable Wildlife Connections
SF Zoo is the most popular destination for families in Northern California! Here, you'll witness rescued grizzly bears in the spacious and naturalistic Grizzly Gulch, see an endangered snow leopard navigate its rocky outcrops, or zebras grazing in the three-acre African Savanna.
Not to miss: Lemur Forest, the largest mixed-species habitat for endangered lemurs in the country, Gorilla Preserve to see endangered Western lowland gorillas and the South American Tropical Rainforest & Aviary, where a variety of rare bird, amphibian and reptile species can be found.
Why Should I Buy San Francisco Zoo Tickets?
Unlimited Access:
Your San Francisco Zoo ticket gives you all-day access to our 100-acre zoo and gardens. Open from 10 a.m. to 5 p.m. daily, take your time and enjoy a full experience.
Educational Experiences:
SF Zoo is a great place to be entertained, and it's also a hub for education. Learn about our conservation efforts, interesting animal behavior, and the importance of preserving biodiversity. Our knowledgeable staff is always available to answer questions and provide insights into the fascinating world of wildlife.
Family-Friendly Fun:
San Francisco Zoo is a perfect destination for families seeking adventure and bonding time. Witness the delight on your children's faces as they come face-to-face with their favorite animals. Navigate our 100-acre park featuring gardens, lakes, and animals in indoor and outdoor habitats, tactile animal sculptures, and the largest playground in San Francisco! Don't miss one-of-a-kind attractions such as the Little Puffer miniature steam train and the historic Dentzel Carousel.
Special Events and Programs:
Throughout the year, we host a variety of engaging cultural and seasonal events and programs for visitors of all ages. Plus, guided tours take you behind-the-scenes, around our gardens and to learn about the Zoo's history!  There's always something new and exciting happening at San Francisco Zoo & Gardens.
Plan Your Visit: San Francisco Zoo Hours
San Francisco Zoo & Gardens is open seven days a week, from 10:00 AM to 5:00 PM. We welcome you to spend a full day exploring our exhibits and immersing yourself in the wonders of wildlife. Please note that certain exhibits may have specific operating hours, so be sure to check our website or contact our friendly staff for more information.
Your Satisfaction, Guaranteed
At San Francisco Zoo & Gardens, we prioritize your satisfaction and aim to provide an exceptional visitor experience. We stand behind the quality of our exhibits, educational programs, and customer service. If, for any reason, you're not completely satisfied with your visit, please reach out to our friendly staff, and we will make it right.
Don't miss out on this incredible opportunity to explore San Francisco Zoo & Gardens and create lasting memories with your loved ones. Book your tickets now and prepare for an unforgettable journey into the wild!