From the humble beginnings of a lone California grizzly bear to state-of-the-art animal care and wellness, our rich history explains the evolution of our mission to care, connect, and conserve.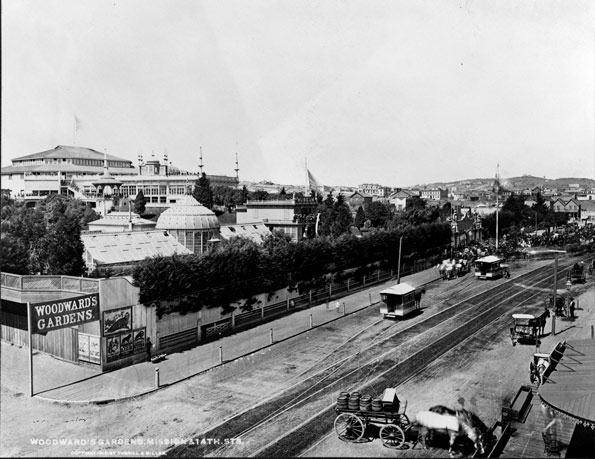 The early 1800s: Woodward's Gardens
In 1866 Robert B. Woodward, one of San Francisco's wealthiest men, opened Woodward's Gardens in the Mission District at Valencia and 15th Streets as a four-acre amusement park complete with menagerie. The "zoo" animal collection at Woodward's Gardens included a sea lion pond, grizzly bear grottos, black swans, deer, and an aviary. The garden closed in 1890 when the city allowed the property to be divided into building lots. As San Francisco evolved, so did the idea of a zoo.
The San Francisco Zoo that we know it today was established in 1929, and was built in the 1930s and 1940s as part of a depression-era Works Progress Administration (WPA) project. The Zoo was originally called The Herbert Fleishhacker Zoo, after its founder. The official name of the Zoo – The San Francisco Zoological Gardens – was adopted February 27, 1941, following the suggestion of Herbert Fleishhacker.
About the Zoo
History of the Zoo
Early 1800s: Woodwards' Gardens