Nestled within the heart of San Francisco lies a haven for wildlife enthusiasts and conservationists alike – San Francisco Zoo and Gardens. Home to a diverse array of species, from playful primates to majestic big cats, the zoo is not only a place of wonder but also a center for conservation efforts. One way you can contribute to this noble cause is through the zoo's Adopt-an-Animal program. In this blog, we'll delve into this initiative, exploring the animal adoption process, its impact on endangered animals, and how you can get involved in raising money to support this vital mission.
Understanding the Animal Adoption Process
Each resident at San Francisco Zoo is unique, with specific needs and characteristics. The Adopt-an-Animal program allows you to connect with these incredible creatures by symbolically adopting them. This adoption is not about ownership; it's about supporting the welfare and conservation of these remarkable animals.
Here's a breakdown of the adoption levels available:
Basic Level – $50: At this level, you'll receive a San Francisco Zoo folder containing a Certificate of Adoption, a fun fact page, and a photograph of your adoptive animal.
Friend Level – $100: Step up your support and receive a collector's bracelet, an animal plush, and a San Francisco Zoo mini tote, in addition to the Basic Level perks.
Advocate Level – $250: This level includes all the Friend Level goodies, plus two general admission passes, two carousel passes, and one parking pass to the zoo.
Protector Level – $500: Take your commitment even further with the Protector Level, which includes everything from the Advocate Level, along with an exclusive invitation to a private keeper talk at the Adopt-an-Animal exhibit.
Founding Member – $1,000: For those deeply passionate about wildlife conservation, this level offers a full collection of Adopt-an-Animal collector's bracelets, four general admission passes, four carousel passes, and two parking passes to the zoo. You'll also receive an invitation to a private behind-the-scenes tour of the Adopt-an-Animal exhibit.
Please note that all adoptions are valid for one year and are renewable. Adopting an animal doesn't grant you ownership or exclusive privileges with a specific animal, but it does provide vital support for their care and conservation.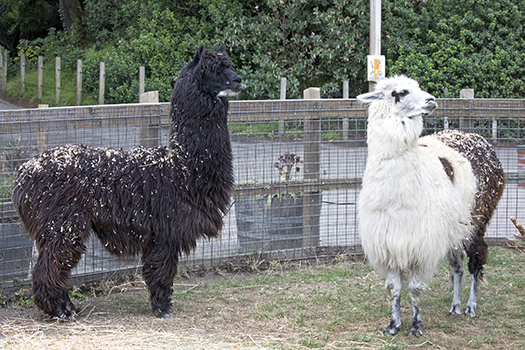 The Impact on Endangered Animals
The world is facing a biodiversity crisis, with many species teetering on the brink of extinction due to factors like habitat loss, climate change, and poaching. San Francisco Zoo and Gardens is actively involved in conservation efforts to protect these vulnerable creatures. By participating in the Adopt-an-Animal program, you directly contribute to these initiatives.
Fundraising Events and Symbolic Adoptions
Beyond individual adoptions, the San Francisco Zoo hosts fundraising events to raise money for the care and conservation of its animals. These events are not only informative but also a fun way to engage with fellow animal enthusiasts and support a noble cause.
Additionally, the symbolic adoptions made through this program help raise awareness about the critical need for conservation. When you adopt a zoo animal, you become an ambassador for wildlife, sharing the importance of protecting these species with your friends and family.
A List of Threatened Species
Many of the animals available for adoption are part of the Red List of Threatened Species, compiled by the International Union for Conservation of Nature (IUCN). This list identifies species facing various degrees of threat, from vulnerable to critically endangered. By adopting one of these animals, you become a lifeline for these creatures and play a role in their survival.
Getting Involved
You don't need to be in San Francisco to support the Adopt-an-Animal program. You can easily participate in this initiative online through San Francisco Zoo's website and social media channels. Spread the word, encourage others to adopt, or even organize your own fundraising event to help raise money for this essential cause.

The Adopt-an-Animal program at San Francisco Zoo and Gardens offers a meaningful way for individuals to make a difference in the lives of endangered animals. By adopting a zoo animal or participating in fundraising events, you're contributing to the welfare and conservation of these incredible creatures. Join us in our mission to connect people to wildlife, inspire caring for nature, and advance conservation action. Your support can help ensure a brighter future for these species and our planet.