Connie and Bob Lurie Education Center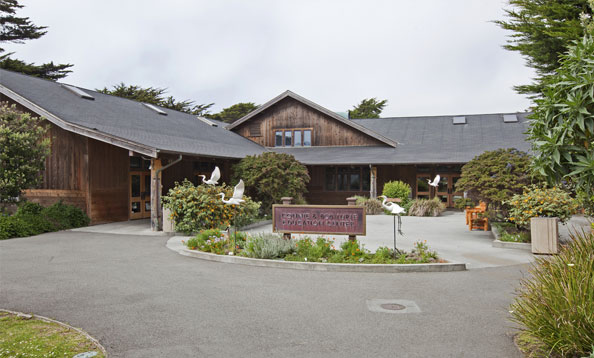 Zoos are a unique resource for their communities, providing a living classroom and a means to communicate the wonders of wildlife to an urban audience. In June 2001, the San Francisco Zoo proudly opened an 11,000-square-foot multi-use facility, the Connie and Bob Lurie Education Center. This facility is the nucleus of all of the Zoo's education activities – an effective broad-based teaching, interaction and learning resource. Over the years, the Zoo's education programs have served hundreds of thousands of children, trained thousands of docents and volunteers, provided career training for historically under-served communities, and enhanced the skills of hundreds of teachers. Through this facility, we hope to instill knowledge and understanding of the need for conservation to greater numbers, and inspire people to take action.
The Connie and Bob Lurie Education Center has two large classrooms sponsored by First Republic Bank and McKesson Corporation that provide space for lectures, animal presentations, hands-on activities and biology classes. Colloquially known as the "bone zone," a biofact preparation and storage area helps simplify assembly of the bones, pelts, and other biofacts used on the popular biofact stations.
The Bernard Osher Great Hall is a multi-purpose room with high-vaulted ceilings, cross-beamed timbers, and large windows providing natural light. Details such as the squirrel-shaped door pulls and koala sconces complement this comfortable, natural room, which is used for lectures, special events, classes, parties and meetings. It is a popular facility to rent for weddings, parties, meetings and any type of get-together.