Doelger Primate Discovery Center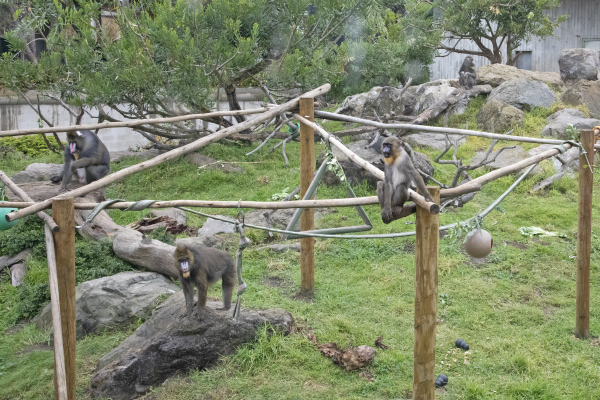 The Thelma and Henry Doelger Primate Discovery Center (PDC) opened in 1985 as a first-ever, state-of-the-art facility for multi-species of primates in the country. Since then, innovations in animal care, including the provision of more naturalistic environments meant that some areas of the PDC  changed, including the demolition of the soaring outdoor aviary structure that was home to colobus monkeys. Nearly 15 primate species were housed in the PDC, allowing guests to view some of the most endangered primate species in the world, including François' langurs, black howler monkeys, siamangs, colobus monkeys, squirrel monkeys, lemur species, and pied tamarins. When it opened, it contained an educational interpretive center featuring interactive learning devices, a nocturnal gallery, spacious outdoor habitats for ground-dwelling primates, and habitats with high vertical space for arboreal primates.
A portion of the PDC is currently under construction of a new Madagascar Center, utilizing many of the PDC structures, and is expected to open in the near future.
Many of the primate species found at the PDC are managed under the Association of Zoos and Aquariums' Species Survival Plans.