Vorticella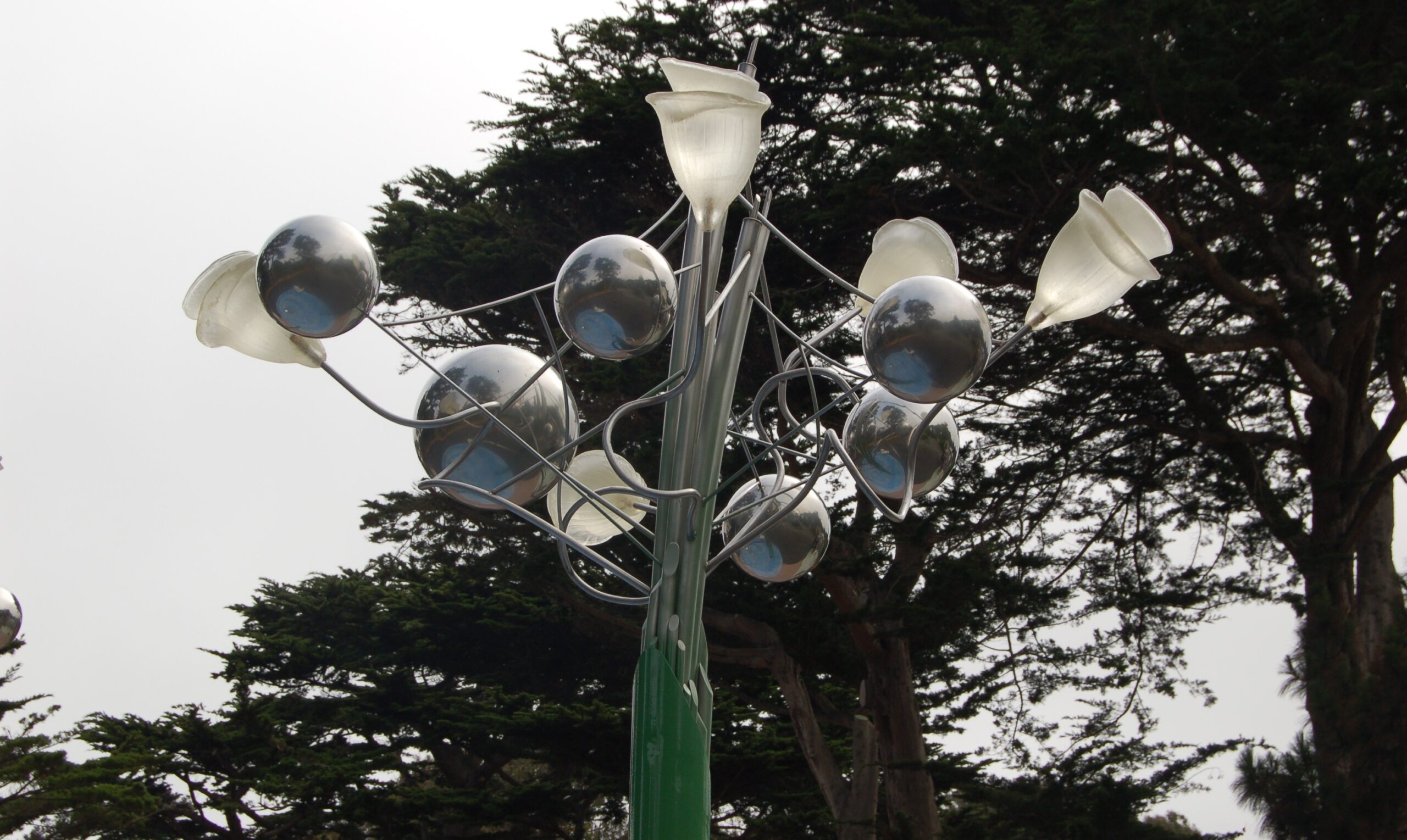 Fascinating Facts
They have cilia on their oral end and a contracting stalk on the other.
The stalk contracts in a corkscrew shape as a defense mechanism.
Vorticella feed on bacteria and small protozoans.
If food is scarce, they can detach themselves to find a new location.
Form and Function
Single-celled, stalked, bell-shaped microorganism.
Live in fresh or salt water attached to aquatic plants, surface scum, submerged objects, or aquatic animals.
Congregate in large colonies, but each vorticella stays independent.
Location in the Zoo
Water Zone of the Sculpture Learning Plaza