Fisher Family Children's Zoo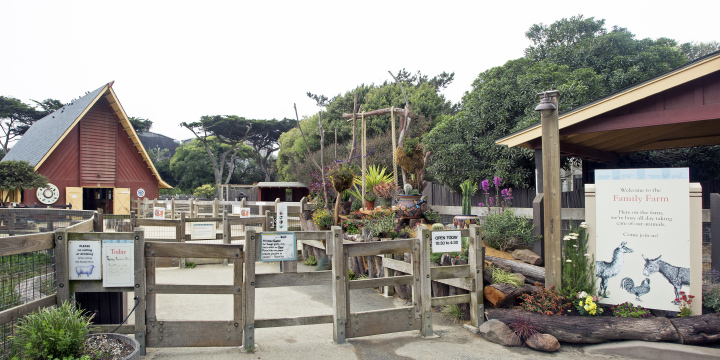 This charming six-acre park within a park offers an array of fun experiences with up-close and personal animal encounters. The Fisher Family Children's Zoo has evolved greatly since its inception in 1960. Originally opened as the whimsical Storyland with life-size representations of nursery rhymes and fairy tales geared to younger children, it later became a nursery and petting zoo. Since then, it was redesigned to educate and inspire kids, from toddlers to pre-teens (and the kids inside the adults!) by connecting them, in a variety of ways, with the natural world in which they live.
What was once simply entertaining now engages today's savvy youngsters by combining entertainment with education (addressing a variety of learning styles), participation, emotion, interaction, activity, and conservation to set the stage for what ultimately will become a life commitment to animals and their needs. Everything in the Fisher Family Children's Zoo supports the theme of humans and animals "living together" – from companion animals to the wildlife in our own backyards and beyond.
This special place for kids of all ages includes:
Meerkat and Prairie Dog Exhibit

Family Farm

Insect Zoo

Koret Animal Resource Center (ARC)

Nature Trail

Red Panda
Even if your little ones have been to the Fisher Family Children's Zoo before, bring them back as they grow. There is always something new to enjoy.