Nature Trail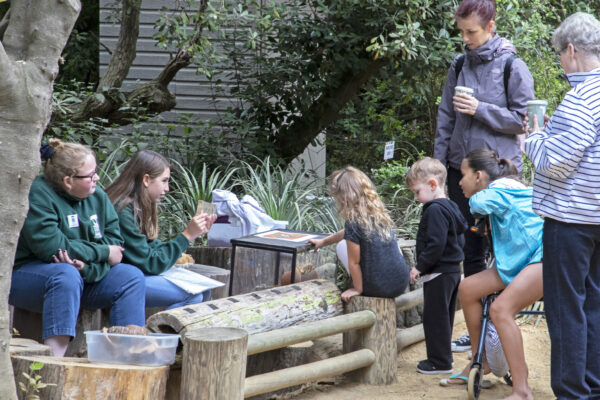 A world of discovery waits along a winding wooded trail nestled in a tranquil and scenic area inside the Fisher Family Children's Zoo.
The interpretive Nature Trail is a natural pathway surrounded by trees and plants, where you can learn about native wildlife while taking a leisurely walk. The wooded grove is open year-round and, between Memorial Day weekend and Labor Day, youth volunteers show a variety of small mammals, birds, reptiles and amphibians, which you can get close enough to touch.
During the summer months, the trail becomes an interactive Zoo wildlife education program where teen volunteers educate Zoo visitors about conservation and animals. Through hands-on learning, the teens impart important information on wildlife conservation and help build awareness of the interconnections between humans and the environment.
Each summer, 125 teen volunteers from the Zoo's community outreach program meet and speak to over 55,000 visitors per year. Many of the same animals displayed with teen volunteers on the Nature Trail are also taken to schools, hospitals and senior and children's centers on the ZooMobile.