Star-nosed mole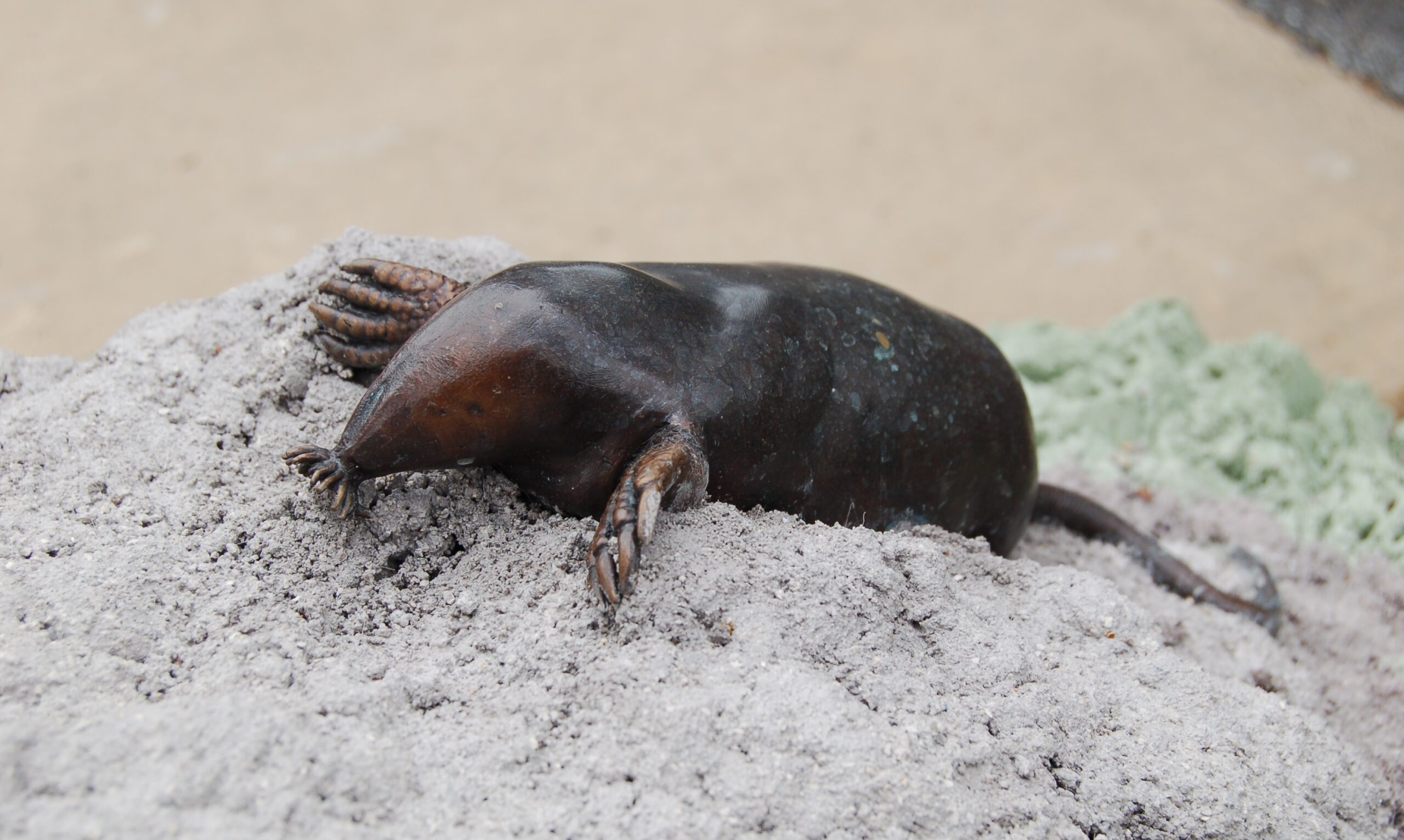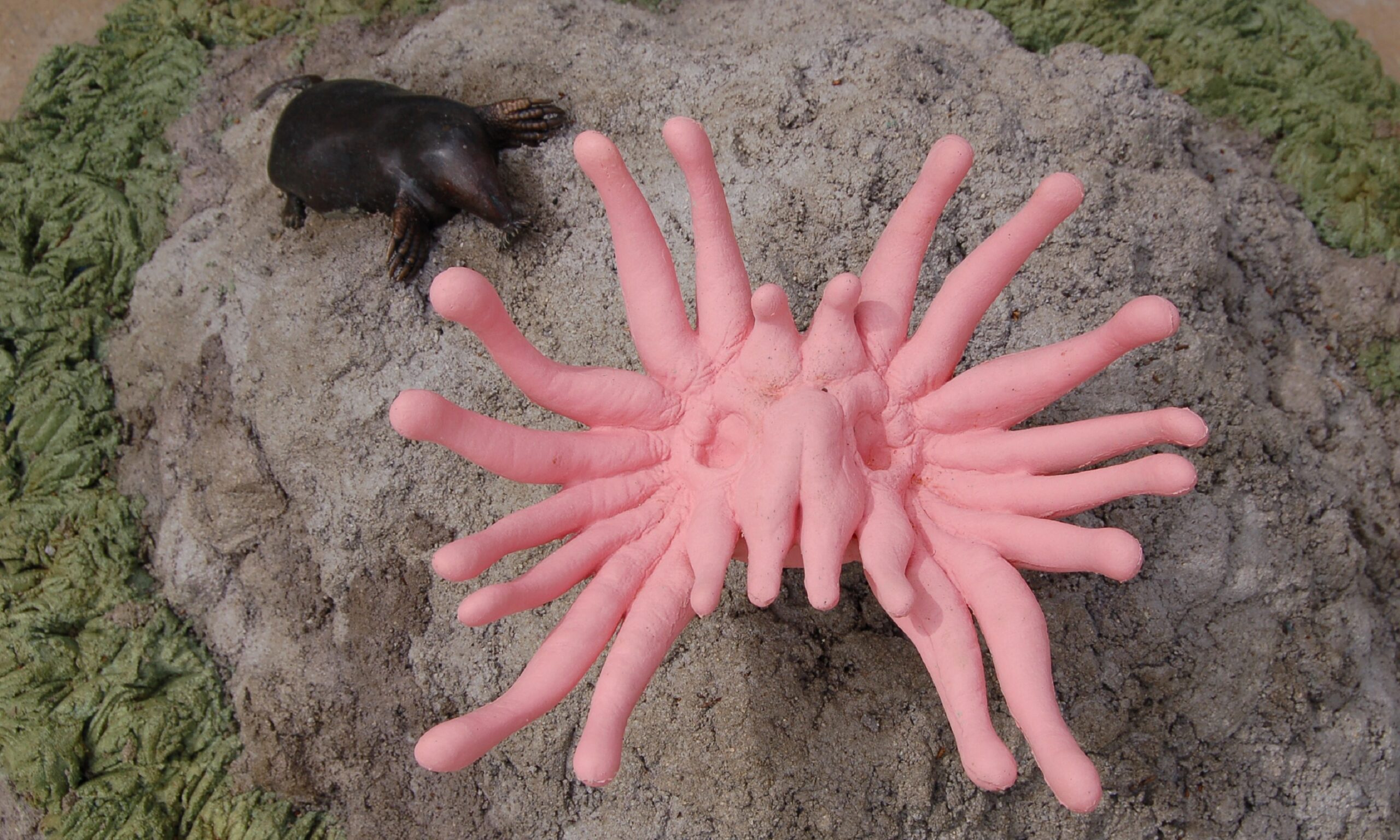 Fascinating Facts
They are good swimmers and divers and have large feet and claws for digging.
Very unique appearance with 22 fingerlike appendages surrounding its nostrils.
These sensitive appendages are used for object manipulation and perhaps for detection of electrical signals emitted by prey in the water.
Habitat/Diet
Seldom far from bodies of water. The star-nosed mole prefers wet soils in flood plains, swamps, meadows, and other openings near water.  They eat aquatic invertebrates, earthworms and small fish.
Status in the Wild
Least Concern – IUCN 2008
Range
Northeastern United States and southeastern Canada
Location in the Zoo
Mammals Zone of the Sculpture Learning Plaza