Welcome to the ultimate guide for a family-friendly day at the San Francisco Zoo & Gardens! Get ready to embark on an unforgettable adventure that will captivate your kids and create lasting memories. From exciting activities to fascinating animal exhibits, this is a day filled with fun and wonder.

Preparing for the Adventure
Before heading out, it's important to check ticket information and plan ahead. Visit the zoo's official website to find ticket prices, opening hours, and any special events or shows that might be happening during your visit. Secure your tickets in advance to avoid long lines at the entrance.
To make the most of your visit, we've got a hot tip for you: be sure to snap a pic of our zoo map when you enter the park or pull it up on your smartphone from the website! This nifty little guide is your key to navigating through the zoo's exciting exhibits and ensuring that you don't miss out on any of the incredible animals on display.
Not only will this handy guide help you find your way around, but it will also provide fascinating facts about each exhibit. Learn about endangered species conservation efforts, discover interesting tidbits about animal behavior, and uncover hidden gems that even seasoned zoo-goers might miss.

Exploring Animal Exhibits and Interactive Activities
At the San Francisco Zoo, your little ones will have the chance to get up close and personal with a wide variety of animals from around the world. From majestic lions to playful penguins, each exhibit offers a unique opportunity to learn about different species and their habitats. Your kids will be in awe as they observe these incredible creatures in their natural environments.
But it's not just about observing – there are plenty of interactive activities for your family to enjoy as well! Take a ride on the Dentzel Carousel or hop aboard the Little Puffer Miniature Steam Train for a whimsical journey through the zoo. Let your kids burn off some energy at the playground as you sip on a coffee from the Leaping Lemur Cafe. If you are visiting on the weekend, stop by the Station Pizza Parlor for a custom pizza!
Don't forget to take a stroll in one of the beautiful gardens within the zoo. With lush greenery and breathtaking landscapes, these serene spaces provide a perfect backdrop for relaxation amidst all the excitement.

Kid-Friendly Fun
The San Francisco Zoo & Gardens offers a wide range of kid-friendly activities to keep your little ones entertained throughout the day. From educational animal shows to interactive feeding sessions, there's something for every curious mind.
In addition to exploring animal exhibits, take advantage of the numerous kids' activities available throughout the zoo. From interactive storybooks to wildlife-themed playgrounds, there's no shortage of fun-filled experiences for children of all ages. Our one-of-a-kind family friendly playground features three distinct conservation zones, the River Play Area for toddlers, the Polar Zone exploration space for preschoolers and the Banyan Tree climbing structure for pre-teens. Don't forget to visit the beautiful sculpture garden as well! There is something for everyone.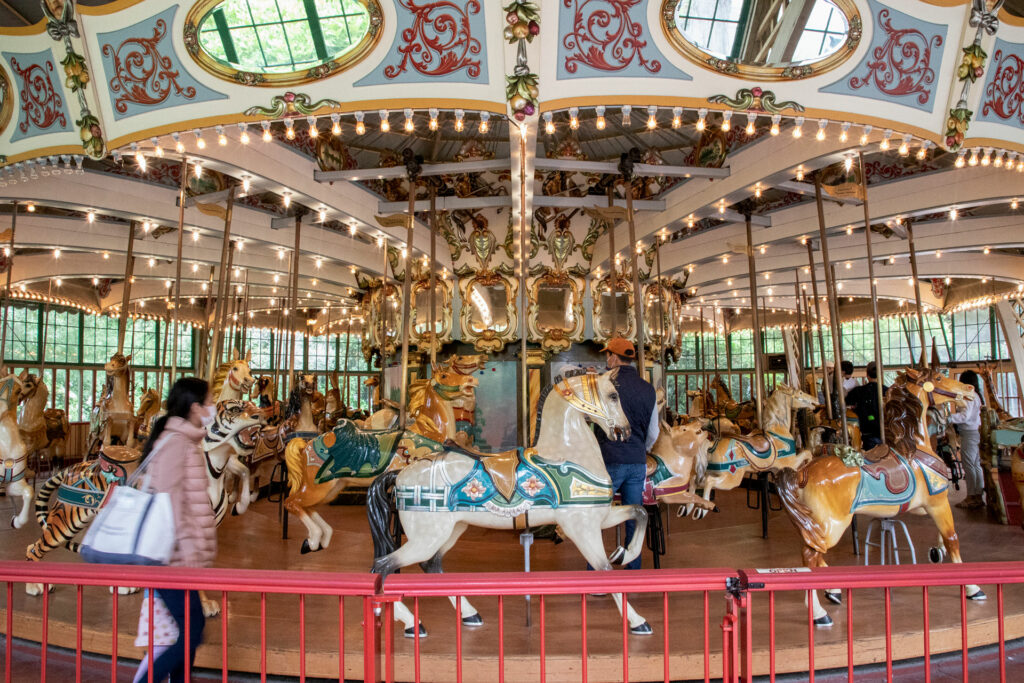 A family-friendly day at San Francisco Zoo & Gardens is not only entertaining but also educational.

Making Lasting Memories
The San Francisco Zoo & Gardens truly offers something for everyone in your family. Whether you're animal enthusiasts, nature lovers, or simply seeking an enjoyable day out, this destination has it all. So grab your sunscreen, put on comfortable shoes, and get ready for an adventure like no other!